Student Experiences
EHI Student Voices
The EHI enrolls students from across the university who share a passion for change. Read below to hear how they use the EHI to pursue questions that matter most to them.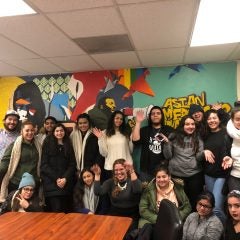 The humanities are so often underfunded and devalued in higher education, as well as more broadly in culture, but I believe they are very necessary to be a empathetic and engaged person and member of society. I am especially interested in the Engaged Humanities Initiative because it provides funded and resources for projects I can pursue in the future, as well as emphasizing the importance of sharing knowledge and making the humanities relevant and cohesive to communities impacted by structural issues. There are opportunities to take my ideas and research outside of the simply the university and share them with a larger audience.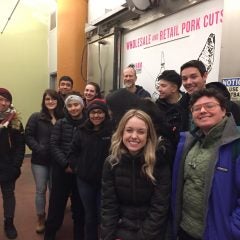 I believe that the Engaged Humanities Initiative teaches topics that are relevant to society today but are either not explored deeply or not explored at all in a traditional class. Coming from the Humanities class that delved into the anthropocene, I feel as though I learned what society knows on the surface but learned the deeper levels that the majority of the population doesn't know about but is essential to knowing in order to help make a change for the world so it can last longer and prosper. The topics going into sophomore year I feel will allow us to see into the political aspect of humanity on an interactive level that can help us learn more about who we are as people and what we can do to help others who have differences and help us propose ways to help everyone instead of benefitting one party while neglecting all others.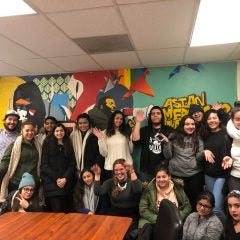 The humanities class is a safe place and as an Arab American they are not many safe places for me to voice my opinion on issues like the Palestine Israel debate. By continuing in the humanities I will be able to learn more about subjects that are not commonly taught that also interest me. This program is not the same as my high school humanities class, it is a system opening the minds of students and creating a safe place, which is hard to find in our current society. It has been a privilege to be in a program its first year and will allow me to grow as the program grows. The guest speaker and field trips does not seem like a common thing in college but I get to experience that and more with the humanities.